In Search of Affordable Cremation Options in Kalispell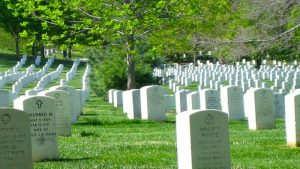 Nobody wants to think about their ultimate demise, but it is something everyone must face. However, you do have control over what happens after you leave this world and many people today are seeking affordable cremation in Kalispell. In fact, you have several options when you come to Buffalo Hill Funeral Home and Crematory.
Direct Cremation
If you want the most affordable cremation in Kalispell, choose direct services. We can quote you a price, and there are no "add-ons." Services include getting the right legal papers and documents and notifying agencies like the VA and SS Administrations. It also includes cremation, fees for the crematory, temporary urn, death certificate, and newspaper obit notice. Funeral home transportation for the loved one is included too. This is a basic service with no memorial or funeral.
Memorial Services
You may choose a memorial service with cremation without a viewing for the family and friends. Cremation caskets are extra, and so are the fees for memorial stationary and guest books. You can have a viewing for an additional fee, and there are no embalming services required.
Funeral
If you want to spend more, you may opt for a traditional funeral with affordable cremation in Kalispell. This can be done just like any other funeral service. For example, you can have a wake or viewing, preceding the funeral.
The funeral can include embalming and a casket for the services. The main difference between this service and a traditional funeral is, there is no burial. Instead, the body is cremated, and ashes are given to the next of kin or person designated to receive them. When you choose Buffalo Hill Funeral Home and Crematory, you receive some of the most compassionate and competent funeral service and support in the Flathead Valley.