Why Seamless Flooring Should Be The Go-To Design Option For Homeowners Who Truly Want It All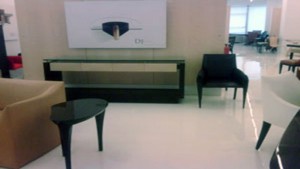 Most homeowners understand something that covers as much surface as a floor would have a major impact on a room's design and function. For that reason, it's vital for homeowners consider all of their flooring choices. One option that homeowners who only shop for flooring in home improvement chain stores may not have considered is seamless poured flooring. Check out the following advantages seamless floors can provide for homeowners who choose it.
Homeowners want to have flooring in their homes that looks great and matches the design scheme they've come up with. Fortunately, Seamless Flooring can fulfill both of those requests. Contrary to what some believe, gray isn't the only color that poured flooring comes in. A seamless floor can be created in just about any combination of colors and patterns, and the epoxy glaze that is poured over it makes it look elegant.
Poured floors can also offer more than beauty. It is also one of the safest flooring options available. It doesn't have the potential to catch on fire the way that carpet does, and it is also less slippery than flooring options like porcelain tile. For those who have older adults, small children, or pets in the household, the non-slip epoxy surface makes poured flooring a great choice.
Seamless Flooring is one of the best choices busy homeowners can make. This is because these types of floors are very easy to clean with a soft cloth and a little soap and water. In addition, seamless poured floors are stain-resistant and very strong, which means they can often take an impact without becoming damaged.
Homeowners who don't like spending all of their money on home improvement will be pleased to know that seamless poured flooring has a high durability rating. This means homeowners who choose to install this type of flooring will be free from any worries about having to replace the floor anytime soon.
The value of having seamless floors lies not only in its great looks but also in the safety and ease of maintenance this type of flooring provides for a household. While seamless floors may not be the conventional option, it can provide as many, if not more, advantages as other flooring types. Talk to the flooring experts at Hoffman Floor Covering Corporation to find out how seamless floors can transform a household one room at a time.