What to Ask Roofers in Des Moines Before Hiring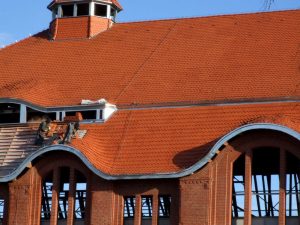 If you need a new roof on your home, chances are good that you are in a rush and will want to hire a roofer as soon as possible. While it's understandable to want to sign a contract quickly, especially if there has been damage done to your roof, taking time when you choose between roofers will ensure that you find the right person for the job rather than just the first person available. To ensure that you hire the best candidate, you will want to spend some time with them asking them certain questions.
Are you licensed and insured?
If the roofers in Des Moines you are considering are not licensed and insured, then you will want to find someone else to hire as soon as possible. If they are not licensed, it may mean that you will not have any recourse in the event that something goes wrong. Additionally, if they do not have liability and workers comp insurance then you, as the homeowner, may be on the hook legally if something goes wrong or an employee is injured on the job.
What will you do in case of inclement weather?
Nobody wants to think that there will be bad weather during a roof installation, but unfortunately this is always a possibility. Great roofers will have a plan of action in case it begins to storm when the roof isn't completely installed yet. They need to be prepared with plastic covers or tarps and have these handy the whole time that they are working on your roof.
While it will delay the start of your roofing project, taking time to interview the roofer you are going to hire will ensure a smooth project. If you have more questions or want some more information on this big project, then visit Right Roofing Siding Windows to learn more.