Tips For Choosing The Best Glasses Frames in NYC For Your Face Shape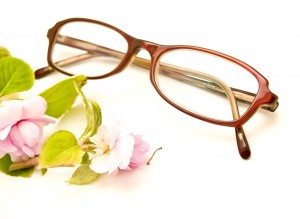 "Boys don't make passes at girls who wear glasses" is nothing but a myth, especially if you're wearing the perfect frames that make your face even more attractive with glasses than without. Eyeglasses are not just for vision correction; they're also a fashion accessory that can enhance your appearance and complete your look. To choose the best Glasses Frames in NYC, it's important to consider the shape of your face.
Square: A square-shaped face is characterized by a wide forehead and jaw with clearly defined angles. Round or oval frames are a good choice for this face shape, especially with temples that connect to the center rather than the top of the frames.
Round: For a round face, choose frames that are rectangular or geometric. Avoid very large frames, though, as they could dominate a small face.
Oblong: Tall glasses frames can create the illusion of a shorter face, and broad glasses can make your face appear wider. Avoid very small frames because they will accentuate the length of your face.
Diamond: A diamond-shaped face has a narrow forehead and a pointed chin with wide cheekbones. The best glasses frames for a diamond-shaped face are oval frames because they add balance. Frames that tilt up in the corners can also flatter this face type, as can rimless frames, which highlight the cheekbones.
Heart: A heart-shaped face is characterized by a broad forehead and a small, pointed chin. Frames with a heavy bottom can help balance a heart-shaped face. Glasses with temples that connect low on narrow, oval frames work well for this face type.
Triangle: A triangular face is narrow at the top and wide in the jaw. Half frames or styles that are heavy across the top can add width to the upper part of your face. Avoid narrow frames because they will accentuate the width of your lower face.
In addition to face shape, choose glasses frames that match your personality along with the environment where you will wear them. For socializing or home use, choose any color or pattern that pleases you, but for a professional look, stick to traditional colors like silver, gold, burgundy, and dark brown or black. For a wide selection of exclusive luxury Glasses Frames in NYC, visit Charlotte Jones Opticians.