Jodee Mastectomy Bras Ensure Comfort And Proper Healing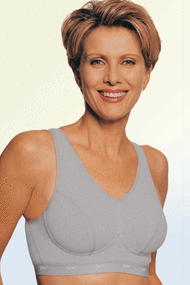 Having a mastectomy done is one of the most difficult experiences a woman can go through. This surgery has saved the lives of many women, but it takes a lot of time adjusting to living with only one breast, or none. The good news is that with Jodee mastectomy bras, any women can regain her self-confidence and feel beautiful and feminine again after surgery. These bras are well-known for their attention to detail, comfort and natural appearance.
Jodee Mastectomy Bras Are Gentle And Comfortable
After you have undergone a mastectomy surgery, then your chest area will be tender and in need of special care as the surgical site heals. If you have only had one breast removed, then your back and shoulders may ache as your body struggles to adjust to the now uneven weight on your chest. For this reason, you must wear mastectomy bras that will provide plenty of support to your upper body, as well as being gentle to the sensitive skin on and around the healing surgical site. Jodee mastectomy bras do just this. They feature cushioned straps, which prevent chafing and give an even distribution of weight. Many of these bras fasten in front, which makes it a lot easier to take on and off.
Jodee Mastectomy Bras Are Natural And Stylish
Many women, after they have undergone a mastectomy, choose to wear breast forms to make up for the part of their figure that was lost to surgery. Jodee mastectomy bras feature secure pouches in the cups, in which breast forms can be securely worn and completely hidden. These give a natural appearance since nobody looking at you will be able to tell you are wearing a mastectomy bra. In addition, Jodee bras come in a wide variety of cute and elegant styles, making it easy for you to find the ones that suit you best!