Evaluating Your Requirements For Floor Scales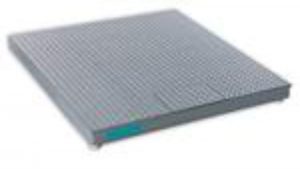 Floor or platform scales are used in many different processing plants, shipping facilities, processing plants and in most loading docks and transportation hubs. They are also used in food processing, manufacturing, and production facilities.
The design of floor scales makes it a natural match for both automated and manual processing lines and system. These scales have a platform, which is typically a low profile type of platform, which makes it easy to load and unload palleted loads or other loads from carts, hand trucks, dollies, forklifts or other types of equipment.
There are several factors to consider when selecting new or replacement floor scales. By taking the time to think about what you need now as well as what you anticipate needing in the future, you can find the right scale for all weighing needs.
Construction Materials
Consider the types of materials used in the construction of different platform scales. The cheaper scales tend to have lower quality construction, cheap electronic components, and load cells. They also have limited options for accessories to increase the safe operation of the scale.
Weight Capacity
When considering the weight capacity required for the scale, consider the heaviest load that will be weighed, not the average weight of the load. Using any floor scales over weight capacity leads to inaccurate scales and damage to the system.
Calibration
All scales need to be calibrated based on the manufacturer's recommendations for the number of loading cycles and other use factors. Traditional types of scales require the use of physical weights, which means an additional purchase and downtime for the process.
Instead, look for scales that offer electronic calibration. This is a program that will come with the scale, and it may include diagnostics that will assist in preventative maintenance on the scale and decrease the risk of unforeseen downtime due to component failure.