Walk-in Coolers Construction, Buy the Best in California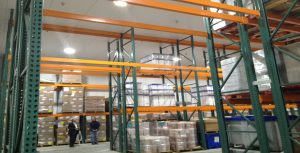 Farmers, florists, restaurateurs, microbrewery operators, etc. in California know the value of reliable walk-in coolers. Without reliable cooling, many businesses might very well fail. A typical walk-in cooler may not look very sophisticated. However, looks can be deceiving. Not all coolers are created equal.
The main parts of a cooler are very much standard. The walls are made from sheets of metal with an insulating material in the center. The door is insulated, suspended from industrial quality hinges and a self-closing mechanism. The primary difference in a walk-in cooler is the refrigeration system.
With a self-contained unit, everything that is needed including the compressor, fan, and fan motor, are all contained within the unit, usually located on the top of the cooler. A remote system separates the actual cooler structure and evaporator from the motor and controller. Remote systems are ideal for smaller spaces as the system components can be separated. The motor and fan can be located anywhere, even outdoors.
Cooler Box Construction
The cooler box consists of two sheets of metal. Between the two sheets are either Polystyrene or Polyurethane insulation. The thickness of the insulation varies based on cooler content, location, and customer specification.
The Door
The door is the second structural component of the cooler. It is important to use a high-quality door, especially when the cooler is being used in a facility, such as a restaurant, where it is accessed many times during the day. The best doors have industrial grade hinges, tight sealing gaskets, and are self-closing.
The Floor
A floor is not always a necessity in a walk-in cooler. However, an insulated floor will result in considerable energy savings. If the interior temperature is to be below 37 degrees F, then an insulated floor is a necessity.
If you are looking for high quality walk-in coolers, contact TKS Cold Storage Manufacturing & Construction in California. For detailed information, visit http://www.tkswalk-in.com.