Using A Specialised WordPress Web Hosting Service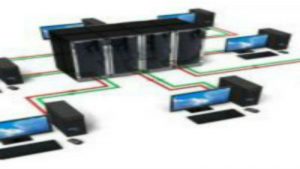 WordPress, as a platform, has expanded their services to include a wider range of website options from blogs to commercial sites, eCommerce sites and websites for all types of applications.
Security Issues
Managing WordPress, particularly for companies without a dedicated IT and web management team, can be a significant issue. Unfortunately, without the correct management and maintenance of the account, security issues can become a very real concern. Security issues with WordPress are usually directly related to missed security upgrades and the use of malware through the site, leading to reputation issues for the company.
By using a WordPress web hosting service, this type of management and maintenance of the site is done automatically. This also means that the release of the new security features is immediately uploaded and installed on your website, eliminating the gap between a known security vulnerability and the installation of the fix for the issue. This dramatically reduces the window of opportunity for hackers and malware installation on the site.
Faster Speeds
As the traffic increases to a website, the standard WordPress platform has no way to adjust; it simply treats all traffic as the same. With a specialized WordPress web hosting package, the server is optimally configured to handle traffic, meaning the end-user sees a website with a fast loading pages and quick loading of multimedia features on the site.
Support and Assistance
While the platform itself is easy to use, with a WordPress web hosting service the customers have help in all aspects of setting up and maintaining the website. This can include information on the best plugins to use and which to avoid. Unfortunately, there are plugins on the site that can negatively impact website performance, and without expert customer support, it is difficult to determine where the problem is occurring with the website's performance.