Understanding the Benefits of Video Editing Services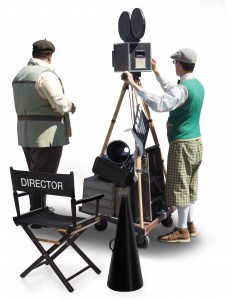 In today's media market, you need to find ways to make your Peachtree City business stand out from the crowd. More and more companies are utilizing online video to make short introduction films, tutorials, or social media content to help engage potential customers. It's very important to grab your audience's attention and keep it throughout the span of your media marketing attempt to ensure they receive the full message you are trying to get across. But what if you have no experience with media editing, or simply don't know the best ways to grab and hold viewer attentions? The solution is simple! Hire a professional that specializes in video editing services in Peachtree City to make the most out of your media marketing campaign or online production.
Why Do I Need a Professional Editor?
Media straight from the camera is in raw format. There may be background sound and unsteady camera movements which can detract from the overall experience of watching. Viewers may quickly lose interest if the point is not reached in a short amount of time. Studies have shown you have less than 10 seconds to make a solid impact on your viewer. A media clip with a long intro, logo display or other slow message or sleepy elevator-type music will force your audience to find something better. If a video is part of your media marketing, you cannot afford to lose viewers.
How Can Video Editors Help My Business?
Editors are experienced in creating fast paced, hard hitting and interesting content that gets your message to the audience. They know exactly how to piece together the puzzle that will eventually become your successful online media. From a short 30-second introduction film to a longer tutorial on a service or product you may be offering, a professional video editor can get your point across in a way that will both entertain and engage viewers. Proper media design can tell your story in a way no amount of text ever could.
Replace Walls of Text with Shorter Media Clips
Many websites are removing large blocks of text and replacing it with a single media clip. Not only does this save space on the webpage and give it a more streamlined look, but it can save your website traffic from having to sit and read 20 minutes worth of text when they could have just watched a 3 minute film that offers the same information. With mobile media being so popular now, using videos on reactive websites can bring in additional customers from different target audiences which in turn will help grow your business.