The Importance of Proper Insulation in Your Home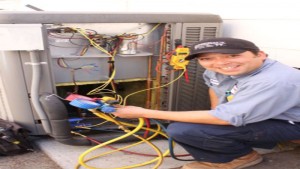 Ensuring that you have proper Insulation in your home will save you quite a bit of money on your air conditioning and heating costs. It will help you home be more comfortable and absorb any unwanted noises. If you are unsure if your home is properly insulated, then you should be sure to have, it checked by the professionals. Some of the specific benefits offered by proper insulation are highlighted here.
Lower Your Home's Energy Costs
A home that is not properly insulated can waste energy in regard to cooling and heating your home. With energy costs as high as they currently are, this may cost you up to hundreds of additional dollars each year and put undo stress on your HVAC system. When your home is properly insulated with the right types of insulation, it will help you save money and reduce the strain put on your system. There are some types of Insulation that will even provide you federal tax credits that will save you money when tax season comes around.
Increase Your Comfort and Decrease Noise Pollution
Due to the sound absorption qualities of insulation, it can actually help to reduce noise that is created by audio equipment, conversations, and even appliances. It will also ensure that your home remains more comfortable by making it much easier for your furnace and air conditioner to keep it at a consistent and constant temperature.
Create a Healthier Home
The health of your family is likely a top priority. This means you need to ensure that they are not exposed to formaldehyde, which can be found in some insulation. Choosing fiberglass insulation will help to minimize this risk and keep potentially dangerous mildews or molds from growing inside of the ceilings, ducts, and walls.
If you are unsure if your home's insulation is up to par, then contacting the professionals for an inspection is essential. Have you scheduled your seasonal maintenance check-up? If not, now is the time to do so to ensure that your home is not losing heat or cool air out of your walls since this is, essentially, just money wasted.
Browse website for more information.