Signs Your Loved One Needs Alzheimer's Care in Huntington Station, NY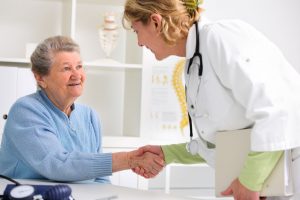 It is very difficult to accept that a loved one has memory problems and needs more care than you are able to give them. To ensure that they have the highest quality of life possible, are safe, and are take care of then at some point you may need to look into Alzheimer's care. While many families struggle with making this decision, as it can feel like you are giving up on your loved one, you are actually performing a very loving and selfless act when you seek out professional care for them. Most families are not able to take care of a loved one with memory problems, and getting them the help that they need can make a real difference in the quality of their lives.
Forgetting to Eat
A common sign that an elderly person would benefit from Alzheimer's care in Huntington Station, NY is forgetting to eat. If your loved one lives on their own and is forgetting to make meals and eat then they will not be able to keep up their strength and take care of themselves for a long time. The same is true if they are forgetting to take their medicine. One of the main benefits of Alzheimer's care is that your loved one will be fed and will receive their medications on time each day.
A Danger to Themselves
At some point, a person who experiences memory loss will likely put themselves in a dangerous position. This can occur when they get lost driving, leave the stove on, or wander at night away from their home. Whatever the situation is, Alzheimer's care can help keep your loved one out of harm's way. If you have noticed that your loved one is doing anything dangerous, then it may be time to talk to an expert about care options.
Getting help for your elderly loved one is not a sign that you do not care for them – it is actually a sign that you do care and will do whatever it takes to keep them safe and healthy. For more information about memory loss and how to get the help that you and your loved ones need, contact the experts at Oasis Senior Advisors – North Shore of Long Island. You can also like them on Facebook for more information.