Rexnord Couplings: The Disc Couplings Option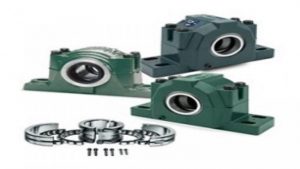 For over a century, Rexnord couplings have provided the various industries throughout the United States and worldwide with the answer to the question "What coupling solution will serve my machinery best?" In Texas and Louisiana, some of the industries prefer to employ disc couplings over Oldham, Beam, Rigid or Bellows couplings. They understand the capabilities and suitability of disc couplings for certain applications.
What Are Disc Couplings?
Disc couplings are a specific type of coupling. Couplings, as the name indicates, join two diverse parts – both shafts. In this act, the couplings become the transmitter of torque. Their design, however, is such as to provide flexibility – the exact opposite of the rigid type of coupling. A disc coupling maintains flexibility without downgrading its capability of remaining strong torsionally under high torque loads. It also accommodates for any misalignment of the shafts involved. This makes them ideal for applications requiring both strength and accuracy.
Styles of Disc Couplings
Disc couplings come in two basic types. These are:
1. Single Disc Style: This features two hubs (the ends of the coupling) and one, flat disc spring
2. Double Disc Style: This has two hubs and two disc springs. In between these two components is a center spacer
Rexnord couplings are available throughout the United States, including Texas and Louisiana, in both styles.
Rexnord Couplings
Across the United States and globally, companies continue to benefit from using Rexnord couplings. Disc couplings are one type supplying diverse options, including high or low speeds and different torques – dependent upon the specific application. Texas and Louisiana industries know that they will adhere to the qualities the company continues to offer over its century of existence. Rexnord products have always strived to ensure that every product, including their couplings, lives up to their stringent levels for:
Quality
Reliability
Easy maintenance