How to Handle Wrong Video Formats, Use PAL Conversions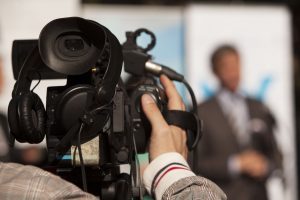 One of the significant challenges with the pace at which technology is evolving is the presence of numerous formats and standards all at the same time. Added to that is the fact that many platforms and websites requiring video submissions may have strict stipulations about the formats they accept. With PAL conversions, you can move between the NTSC standard used in parts of America and Asia to the format used by Europe and much of the rest of the world. It is essential that you understand the type of format required for your purposes.
Consider the Applications
The problem with many types of conversion software is that they only work for a limited set of formats. What happens when you have a format that is not recognized by the program you are using? To avoid the hassle of trial and error, you should find a professional service to do all your conversions for you. They can navigate between different formats and have the tools and technologies needed to do this successfully. Even if you have an old format no longer in use, they may be able to help. Making use of their expertise and experience can save you a lot of time and energy.
Consider the Quality
One of the issues that arise when going between different video arrangements is the loss of overall quality. PAL conversions transform your files into an international standard. Having good quality material is vital to preserve the content and presentation. A professional conversion service can make sure that you can get a quality product after the conversion. They can do this by quality checks using advanced software, as well as manually by experts.
If you need to have your video in a different format, contact Chromavision to learn about their PAL conversion services. Find them online at http://www.chromavision.net/ for more information.