Benefits of Hiring Senior Care at Home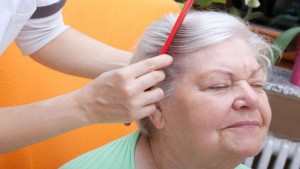 It's natural to view our parents or grandparents as larger than life figures. So it can be hard to pick up on the signs that they might not be as strong as they used to be. If you live a good distance away from your loved ones and can't always be there, it might be time to consider hiring senior care services to provide them with the care and assistance they need:
Home maintenance
Maintaining a home is hard work. Every day, there are dust bunnies and dirt to conquer. If your loved one has a yard, then the lawn has to be mowed as well. An at home senior care provider can take on light house cleaning duties to help your loved one maintain a clean and safe home.
Personal care
If your loved one is starting to neglect his appearance—shaggy hair, long nails, zero baths in the last few days—then hiring a care provider will ensure your loved ones are bathed, fed and dressed well, says HelpGuide.
Meal preparation
Some care providers also take over the meal preparation. So you won't have to worry about your loved ones skipping a meal or eating meals that might lack the nutrients and vitamins they need. Care providers also follow any dietary restrictions assigned by doctors so you can rest easy, knowing someone's there to keep your loved one from snacking on pork rinds and other equally forbidden food.
Transportation
As people age, more and more develop mobility issues. If your loved one has trouble driving, you can hire care providers to drive them around, take them to their doctor's appointments or bridge games and generally make sure they get to where they need to go.
Errands
Care givers can also run errands for your loved one: make a grocery run, get meds from the pharmacy or just take out the trash.
So get your loved ones the help they need. Start by looking at home care agencies.