3 Benefits of An Advanced Real Estate Management System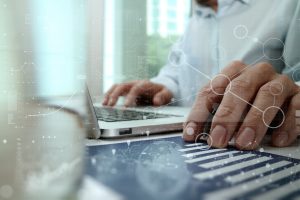 In today's market, getting the edge that you need over competitors means taking advantage of an advanced real estate management system. The real estate market is unforgiving, clients want their transactions to be done quickly, without error and efficiently. There is no room for errors and there is no forgiveness for delays. Taking advantage of an advanced real estate management system is the key to pulling ahead of the pack.
Take the Lead
With the right management system, you and your team can take the lead. There is a lot of benefits available with the right system that is going to free up your time so that more time can be spent on client care. Providing reliable real estate services starts with having the tools that you need to provide those services.
Consider These Benefits
There are three key benefits that will improve how you do business and shore up your real estate businesses reputation with clients and bring the leads in:
1. Easier more precise document management
2. Improved staff tracking and communication
3. At a glance reporting
Document management is the backbone of any real estate transaction, whether it is property management or a sale it is critical that documents are easily available and easy to manage. With an advanced system, you will easily be able to share, view, sign and store documents.
Staff Tracking and Communications
Staff will easily be able to communicate with the "home office" while at showings, closings and property visits. You will know where your staff is and be able to make informed decisions on the go.
At a Glance Reporting
You will easily be able to see up to the minute property information with the right software. Reesio helps you to stay in the know and manage your real estate business more efficiently.