The Do's and Don'ts of Decorating Your Home with Mirrors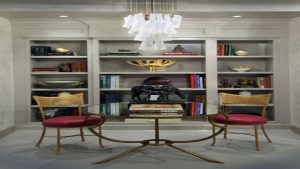 Mirrors can be used for a wide array of purposes in a home. For example, a mirror will effectively reflect light throughout a room, open the space up and enhance the existing décor. However, you will find there are a few tips and guidelines to use if you plan on decorating with mirrors. If you are still unsure what to do after reading the information here, consult with professional interior designers.
Do Use Big Mirrors in Small Rooms
Using a larger mirror in a small space can create the illusion of depth. Interior designers recommend placing a large mirror over your dining room table to reflect the light from a chandelier, or to install a mirror directly across from one of your favorite pieces of art. You can even choose wall-to-wall mirrors if you install sconces or distress them to provide a modern look.
Don't Place Mirrors Sporadically Around the House
While you may be tempted to hang a mirror in an empty space on the wall, you need to ensure it's reflecting something that is worth looking at. The worst thing interior designers can do is hanging a mirror so it reflects random things. Don't ever put a mirror where it may reflect a pile of clutter or an ugly piece of furniture.
Do Make Your Mirrors a Focal Point
Believe it or not, leaner mirrors can help to dress up a space. This is the big style of mirror that are upright, but not installed. Instead they are placed on the floor and leaned against the wall. This style of mirror works well in corners or in a dressing room.
Using mirrors in the home is a great way to enhance the décor and make a small space appear larger. If you are not sure about how to properly use them, refer to the do's and don'ts listed here.
If you are interested in hiring a professional interior designer, visit Zoe Feldman Design, Inc.'s website. You can also follow them on Twitter for more updates.