Window Replacement in Alpharetta – Don't Make These Mistakes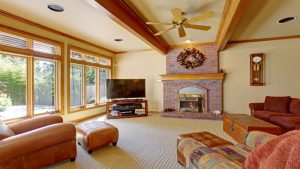 If you're considering window replacement in Alpharetta, you have several choices. First, you need to find a licensed contractor and get an estimate for the job. However, there's more to it than that, and here are some common mistakes to avoid, so you don't end up with problems afterward.
Not Asking Questions
Your contractor is there to answer your questions but he can't if you don't ask. Here are some important questions to ask:
What is your window replacement process in Alpharetta?
Who installs your windows? Do you use a subcontractor for the job?
Do you take care of things like permits?
What kind of insurance do you carry?
How do you deal with problems? What if I have trouble a few weeks after the installation?
A reputable contractor doesn't mind questions. If he does, something is wrong.
Choosing the Cheapest Option
You'll save money when you cut costs to the bone, buy you might not get what you really want and need. Cost is important but so is quality, so you should seek out a qualified window replacement contractor in Alpharetta with an excellent reputation. He'll explain all your options and show you why you should or should not choose them.
Putting in the "Same Old Thing"
Maybe your house has single-hung windows. It's usually a little cheaper and easier to put in new single hung windows, but you might want the added convenience of double hung models. For example, you can raise or lower both windows, and many new models tilt in to simplify cleaning. You don't need to get up on a ladder just to clean the windows anymore.
It's easy to make mistakes when you shop for windows, but all these mistakes are easily avoided when you ask questions, keep quality in mind, and check out all the options.