Why You Need a Personal Injury Lawyer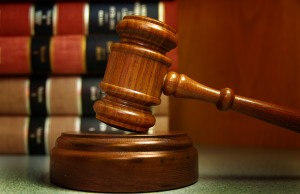 When you get involved in an accident, you can either be satisfied with the settlement offered by your insurance provider, or you can hire a lawyer and file for a personal injury lawsuit. While it can be tempting to simply allow the insurance company to make the decision for you, if you want to make sure you get the best settlement possible, then hiring a lawyer is the best move you can make. With the help of personal injury attorneys, you can be sure you're getting the best settlement or maximum compensation possible.
Causes
Personal injury cases are often caused by the following:
Slip and fall accidents. The Centers for Disease Control and Prevention say that visits to the E.R. due to unintentional injuries were roughly 31.0 million, with unintentional fall deaths accounting for 30,208 of the mortality rate. So don't dismiss a bad fall or accident on someone else's property. If you have grounds, seek out legal help.
Medical malpractice. This covers a range of medical errors, from misdiagnosis, surgical errors and wrong prescriptions to fatal anesthesia dosage and failure to diagnose in time; medical malpractice can happen to you or your loved ones.
Vehicular accidents. Distracted driving, poor visibility, and dangerous driving conditions, as well as defective car or truck features, can all lead to an accident.
Defective products. If you were harmed by a product because of a defect or because it didn't come with the appropriate warning label, ask a lawyer for help.
Compensation
Injury compensation covers the following: your medical and rehabilitation costs, now and in the future, home care and home renovation costs, current and future lost wages, as well as physical and emotional pain and suffering.
So if you sustained serious injuries or a life-long disability from an accident, seek out legal assistance. File for a personal injury case with the help of an experienced attorney and get the compensation you deserve.