Choosing the Best Masonry Contractor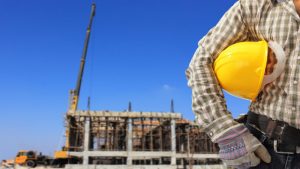 Whether your chimney is broken or you want to lay a new patio, finding the right masonry contractor is important. A poorly done masonry project isn't just ugly, it's dangerous. You know the basic, initial steps of looking up masonry contractors in your area and asking around for recommendation. Here are some tips on how to further vet masonry contractors.
Qualifications
The first thing to check with a potential contractor is their qualifications. They should be certified by the Mason Contractors Association of America. Look into local requirements for candidates, as well. Masonry contractors in Chicago need to follow rules for Chicago and Illinois.
Ask about their insurance, as well. Insurance is an often-forgotten qualification, but it could mean the difference in millions of dollars for you if your contractor is injured on the job. Don't just take their word on this one, either. Ask for visual proof of insurance, or call their insurance company to be sure they have active, adequate coverage.
Specialty
You don't go to an optometrist for foot problems, and you shouldn't have a contractor who specializes in brick handle your ceramic tiles. Masonry contractors have specialties, too. Before hiring someone, ask about their specific experience in the type of masonry you want. Ask for photographs of projects with the results you want.
Reviews and Complaints
Do some online research about the contractor. Chances are, they've had a few complaints among positive reviews. Read about what the complaints were and how they handled them. Were they fast, professional, and courteous in resolving complaints? You want to find someone good at handling complaints on the chance something pops up with your project.
Quotes
Invite a few contractors to give you a quote on the project. Ask them to itemize the quote. How much is being spent on materials? How much is for labor? How long is the project projected to take? You want to understand exactly what's happening with your project and how costs may change if any issues pop up.
If you're looking for masonry contractors in Chicago, contact Fortune Restoration. Find them online at http://www.fortunerestoration.com/.