6 Fun Props for Your Photo Booth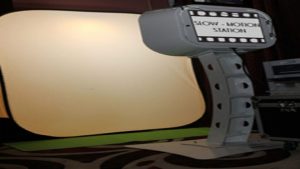 Are you planning on renting photo booths for your wedding, event or party? If so, don't forget about the props. After all, what makes a group picture better than oversized sunglasses and funny horse masks?
Here, you can explore the 6 most popular props used for photo booths today.
Cardboard Cutouts
Are you hosting a wedding? Corporate event? In both cases, having life size cutouts of the bride and groom or bosses is a great way for everyone to get that amazing shot. While this may take a bit of work, the resulting pictures from the photo booths will make it well worth the effort.
Thought/Word Bubbles
Now you can put on display your guest's inner-most thoughts. You can find thought bubbles with text already printed, or purchase blank ones for your guests to fill in.
Empty Picture Frames
You can choose simple, colored frames, or have ones custom made with the date and name of the event. What a better way to remember a great time?
Wings
All the Cher-wannabes are going to love the opportunity to don their own set of wings.
Random Items
Some of the absolute funniest pictures coming out of photo booths are the ones where guests use a random item in the picture. Have odds and ends lying around, such as pool noodles, vases, candles and more, and see how creative your guests are.
Mustaches
Who doesn't want to have a cool Tom Selleck style "stash?" Have a few fake ones for those who are game.
If you are planning a party, event or wedding, then investing in photo booths is a smart way to ensure everyone has a great time and cuts loose. The cost is relatively low and it the booths can help ensure you have amazing memories of your event, party or wedding.
If you are considering renting a photo booth, contact ISH Events by calling 888-340-9190. You can connect with them on Facebook for more information.